Inspired by nature, this wall hanging will be a piece that tells a story in any room you choose as it's home. Symbolizing the sunrise and the sunset, may this piece inspire you to remember that each day has a purpose.
Dimensions: 18 x 18 x 2 in
PRODUCT DETAILS
Handwoven artisan baskets
Made in Rwanda
Care: Wipe with a damp cloth
DIMENSIONS
18 x 18 x 2 in
MATERIAL
Natural sisal fibers threaded over
a core of locally gathered forest grasses
FEATURES
Traditional style with a modern twist
Two loops on back for ease of hanging
The Daybreak wall hanging makes a great addition to any home. Here are a few ideas to get your creative juices flowing!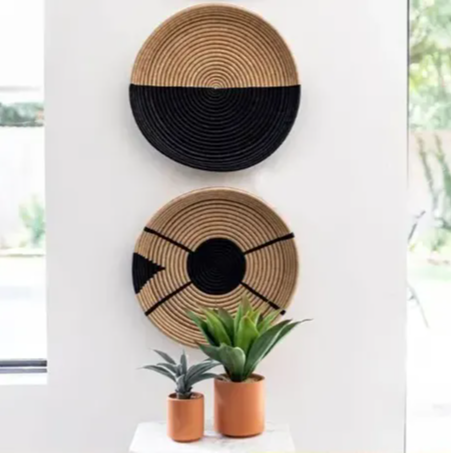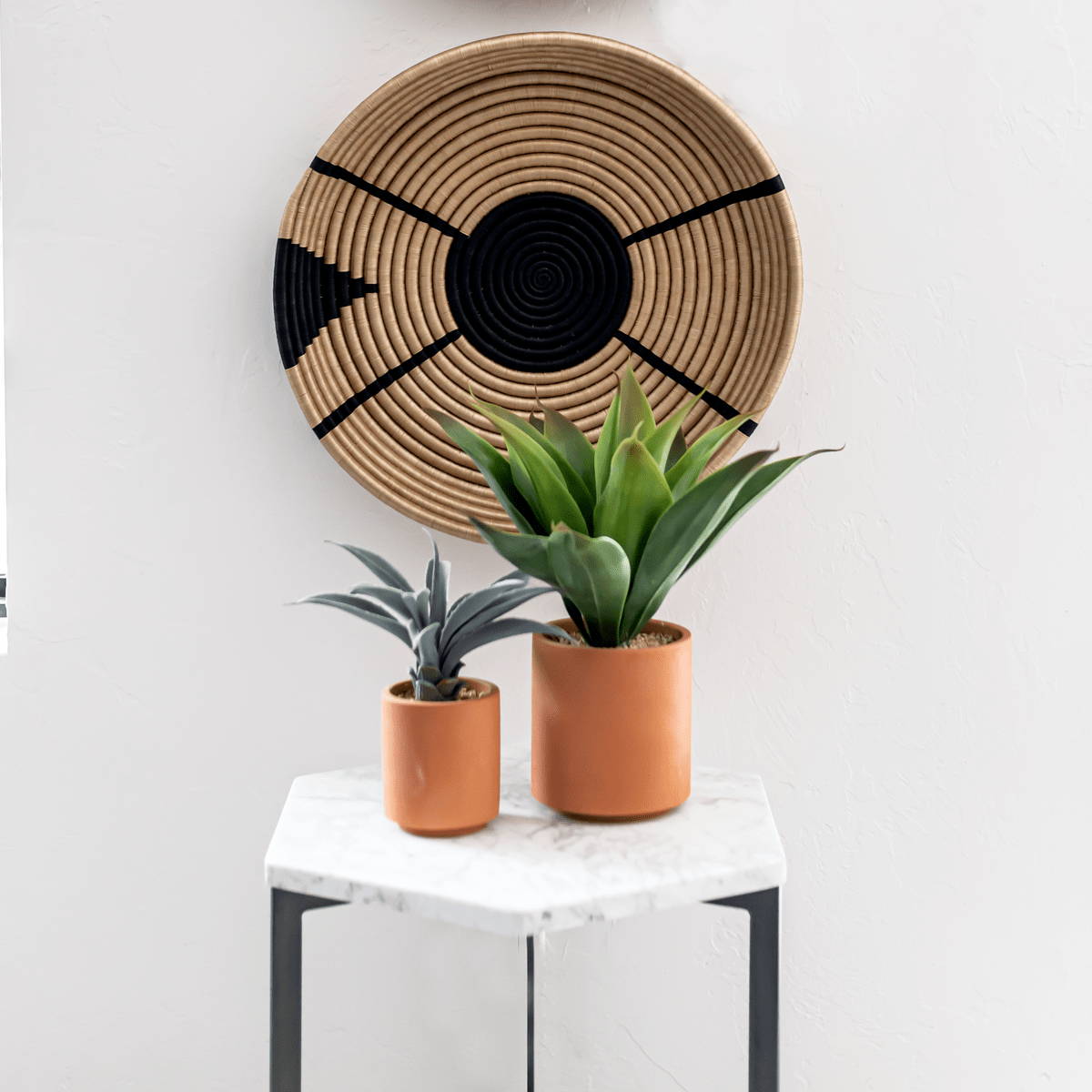 The Abihuta mu Iterambere Cooperative was founded by artisans who wanted to improve their quality of life and their craft. Within their first year of working together, they were able to start a savings group and pay for their family's national health insurance. Some artisans within the group strive to continue their education.
Xavera Umuziga and her fellow coop artisans love weaving because it is an inheritance passed to them by their parents.
Rwanda - Artisan content and images courtesy of Azizi Life
HAVE SOMETHING SPECIFIC IN MIND?
CONTACT US FOR CUSTOM ORDERS!
Our goal is deliver your vision!