Made with sturdy woven banana leaf, these Banana Leaf Trays are a great way to add an organic texture to your space! Use this as a serving tray on your deck or in the living room as a stylish way to add a functional element.
Dimensions:
Medium - 12 x 12 x 2 in
Grand - 20 × 18 × 4 in
PRODUCT DETAILS
Handwoven artisan trays
Made in Rwanda
Care: Wipe with a damp cloth. Our trays can
get wet, but do not submerge. Dry in the sun.
DIMENSIONS
Medium: 12 x 12 x 2 in
Grand: 20 x 18 x 4 in
MATERIAL
Locally hand-gathered banana leaves and stalks
Contrasting colors are created by using banana leaves
from different varieties of banana trees.
FEATURES
Traditional style with a modern twist
The Banana Leaf Tray makes a great addition to any home. Here are a few ideas to get your creative juices flowing!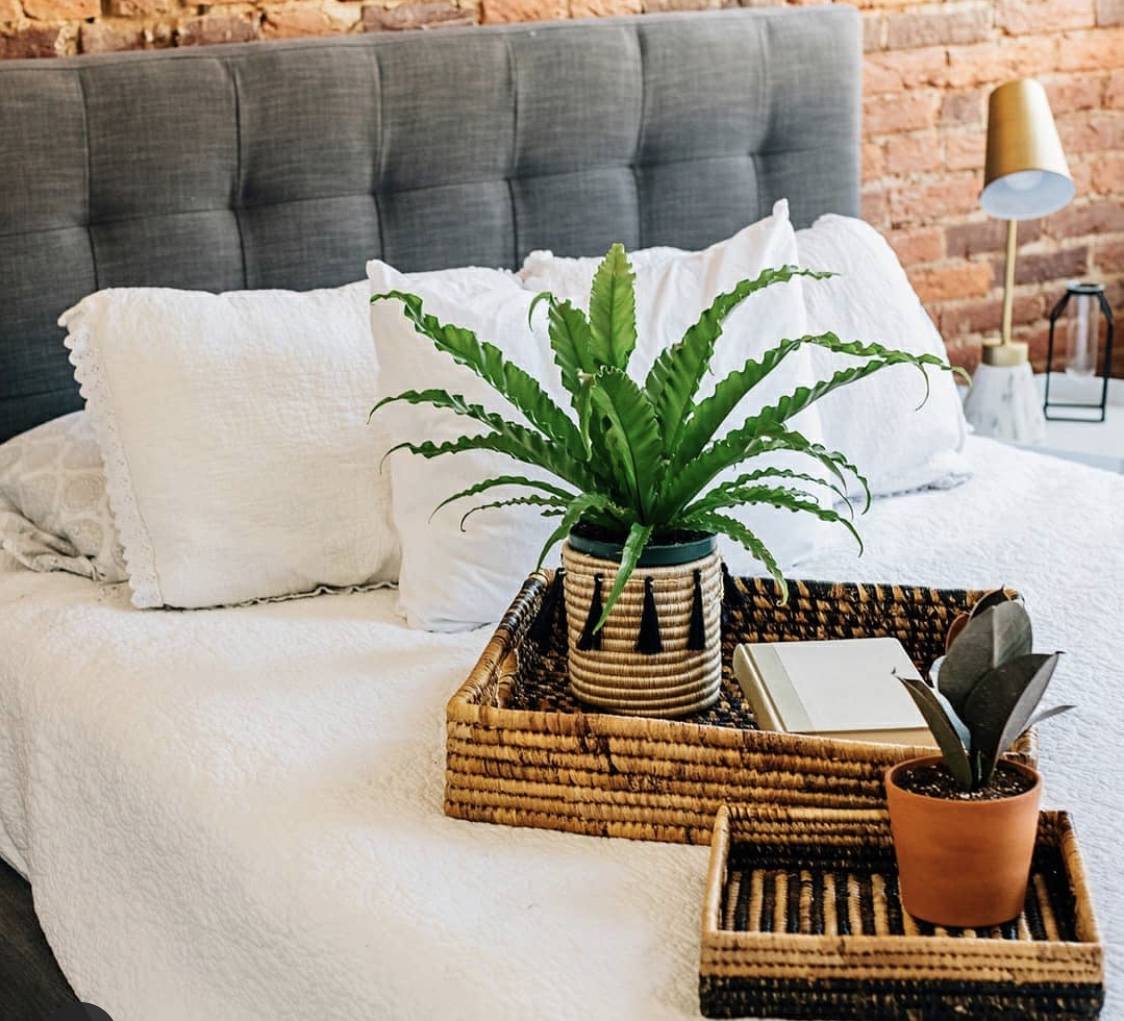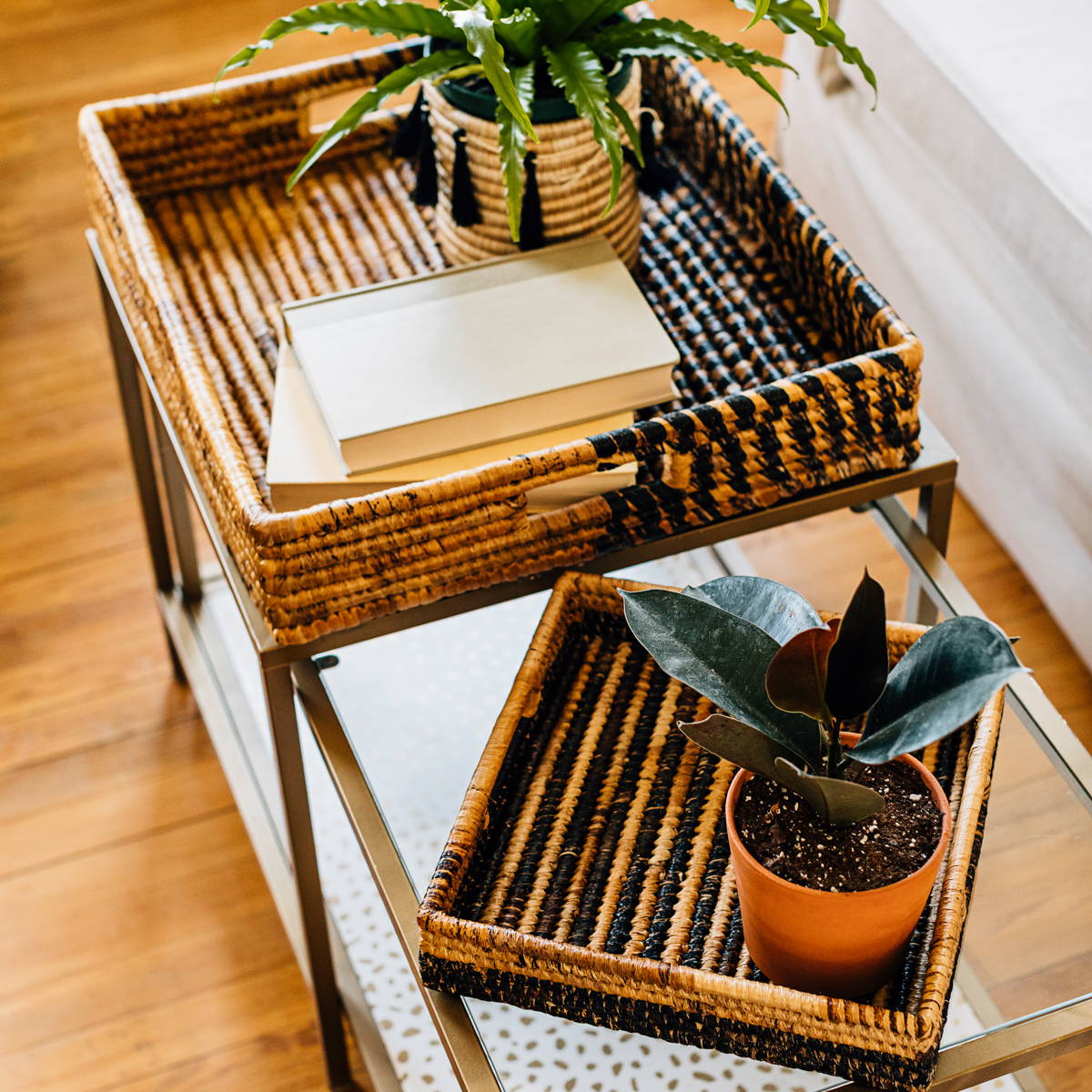 ---
Abaharaniriterambere Cooperative, "People Fighting For Development" Cooperative, began with one woman who had a desire to change the world around her. Immaculee Nyiramuhakwa was well aware of the poverty in her home and community. But she was also aware of the value of the weaving skills she possessed. At Immaculee's invitation, a group of poor women from the community came together and began to learn a craft with the hope of earning a livelihood. More than 15 years later, the Abaharaniriterambere Cooperative – a group of 26 women and 2 men – is working with excellence in their area of specialty, creating functional household items from banana leaves.
The artisans currently work in the local schoolyard in Nyaruguru District, but they dream of building their own weaving house.
---
Rwanda - Artisan content and images courtesy of Azizi Life
HAVE SOMETHING SPECIFIC IN MIND?
CONTACT US FOR CUSTOM ORDERS!
Our goal is deliver your vision!