Feel like making a statement? This is the basket for you with the perfect mix of bold style and neutral colors. This can be mixed with other designs or stand alone to make a unique statement perfect for any room.
Dimensions:
Small - 7 x 7 x 2 in
Medium - 12 x 12 x 3 in
PRODUCT DETAILS
Handwoven artisan baskets
Made in Rwanda
Care: Wipe with a damp cloth
DIMENSIONS
Small: 7 x 7 x 2 in

Medium: 12 x 12 x 3 in
MATERIAL
Natural sisal fibers threaded over
a core of locally gathered forest grasses
FEATURES
Bold style that makes a statement
The Boutique Diversiform basket makes a great addition to any home. Here are a few ideas to get your creative juices flowing!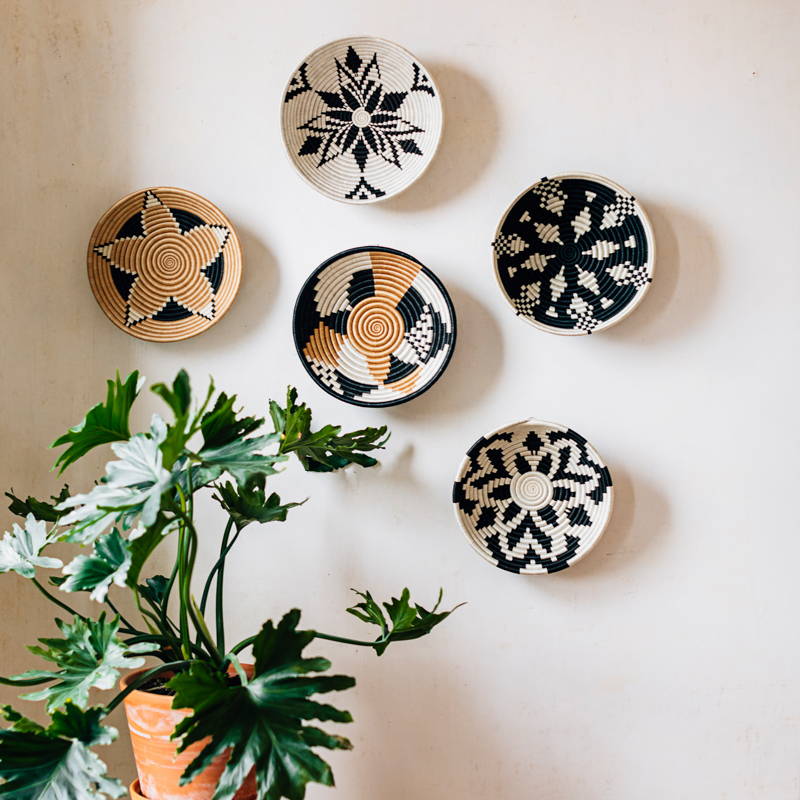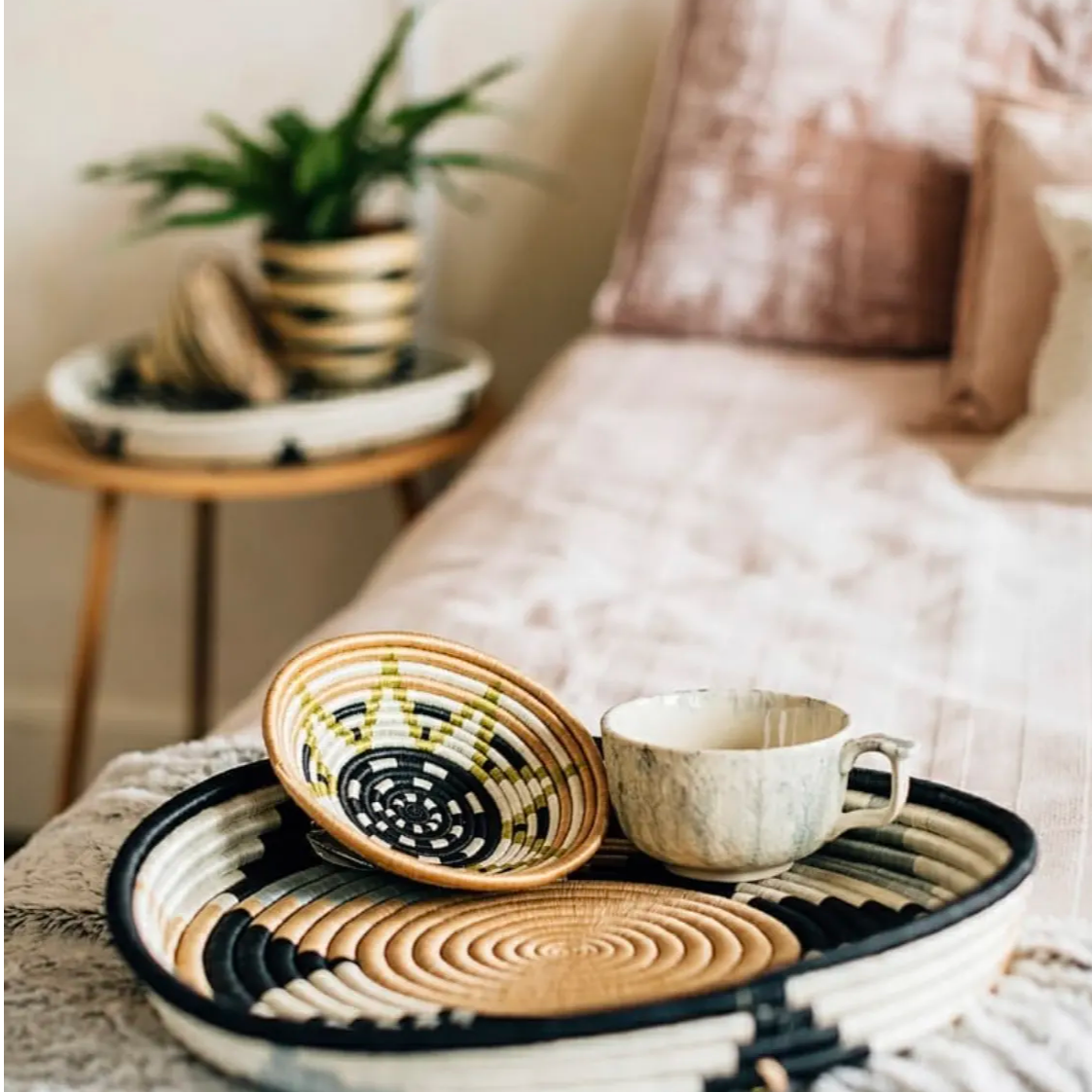 ---
The talented artisans that have handwoven over 4550 stitches into the Boutique Diversiform basket take pride in their art. As a part of the Zamuka Cooperative, their income from weaving means that they can employ their neighbors, support the local suppliers of raw materials, give business to the community market vendors, and invest in the health of their land and their families.
"When I'm weaving, I think about making my bowl perfect, finishing it on time, and how it will help me to achieve my goals. I always weave my bowl thinking of my life and my family."
- Alphonsine, mother of 11 children, 8 of whom are adopted.
---
Rwanda - Artisan content and images courtesy of Azizi Life
HAVE SOMETHING SPECIFIC IN MIND?
CONTACT US FOR CUSTOM ORDERS!
Our goal is deliver your vision!