This beautiful and delicate basket is the quintessential Rwandan gift. The artisan weaves for about a week, using valley grasses and banana leaves over a papyrus frame, to create each Traditional Peace Basket.
This traditional pattern, called umuraza, represents a path traveled together.
Dimensions: 14 in tall
PRODUCT DETAILS
Handwoven artisan baskets
Made in Rwanda
Care: Wipe with a dry cloth
MATERIAL
Natural sisal fibers threaded over
a core of locally gathered forest grasses
FEATURES
Traditional style with a modern twist
The Traditional Peace Basket makes a great addition to any home. Here are a few ideas to get your creative juices flowing!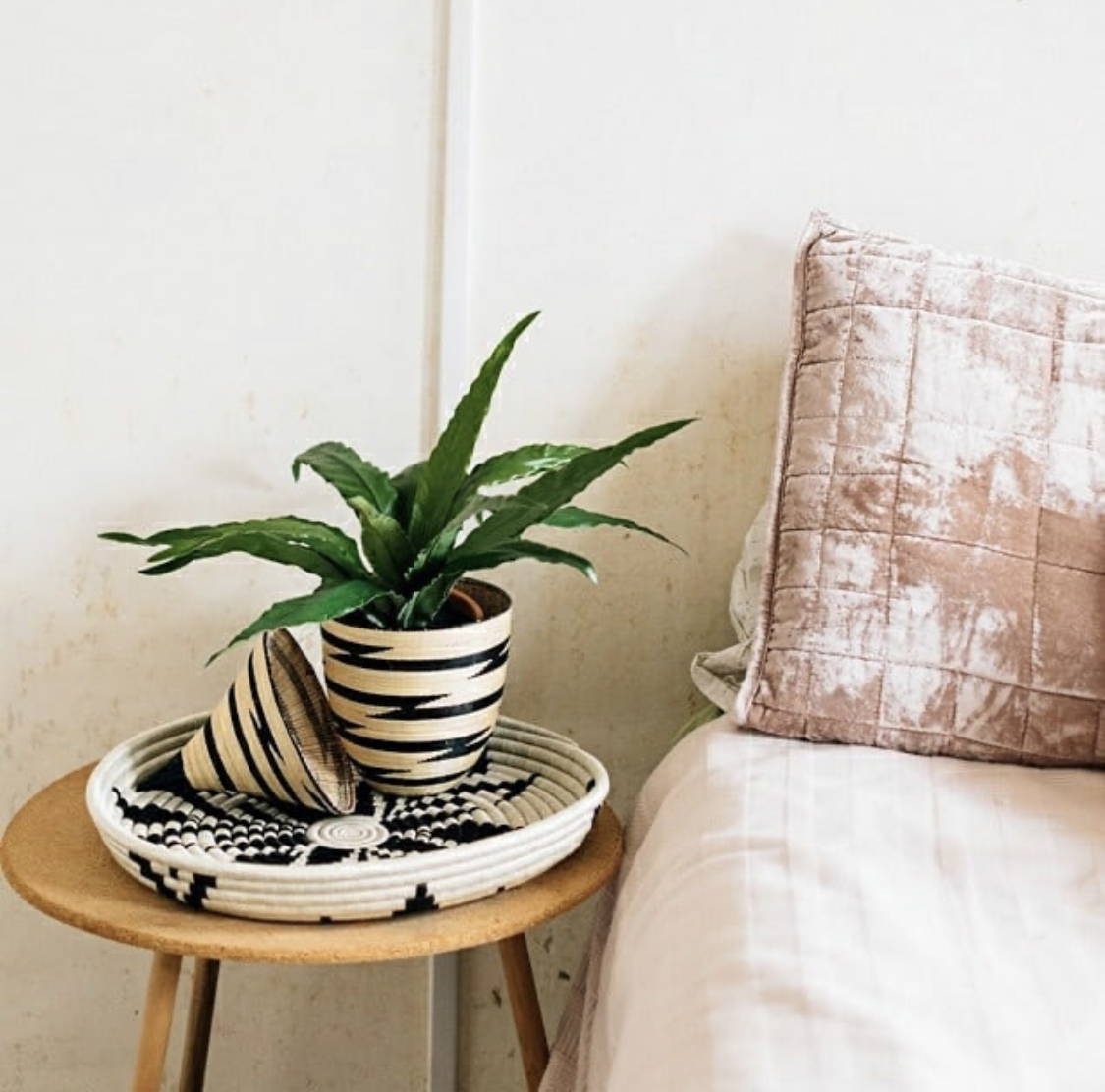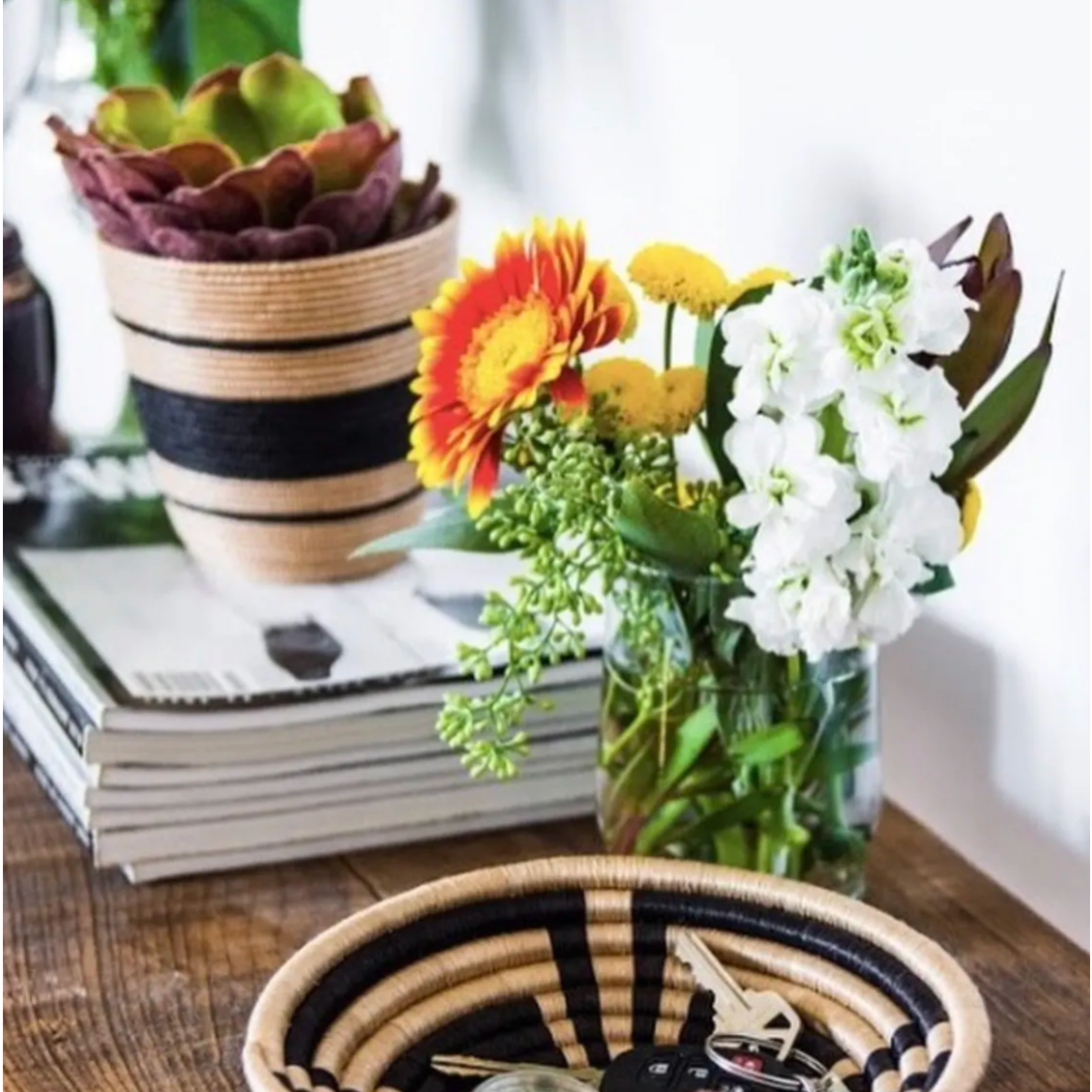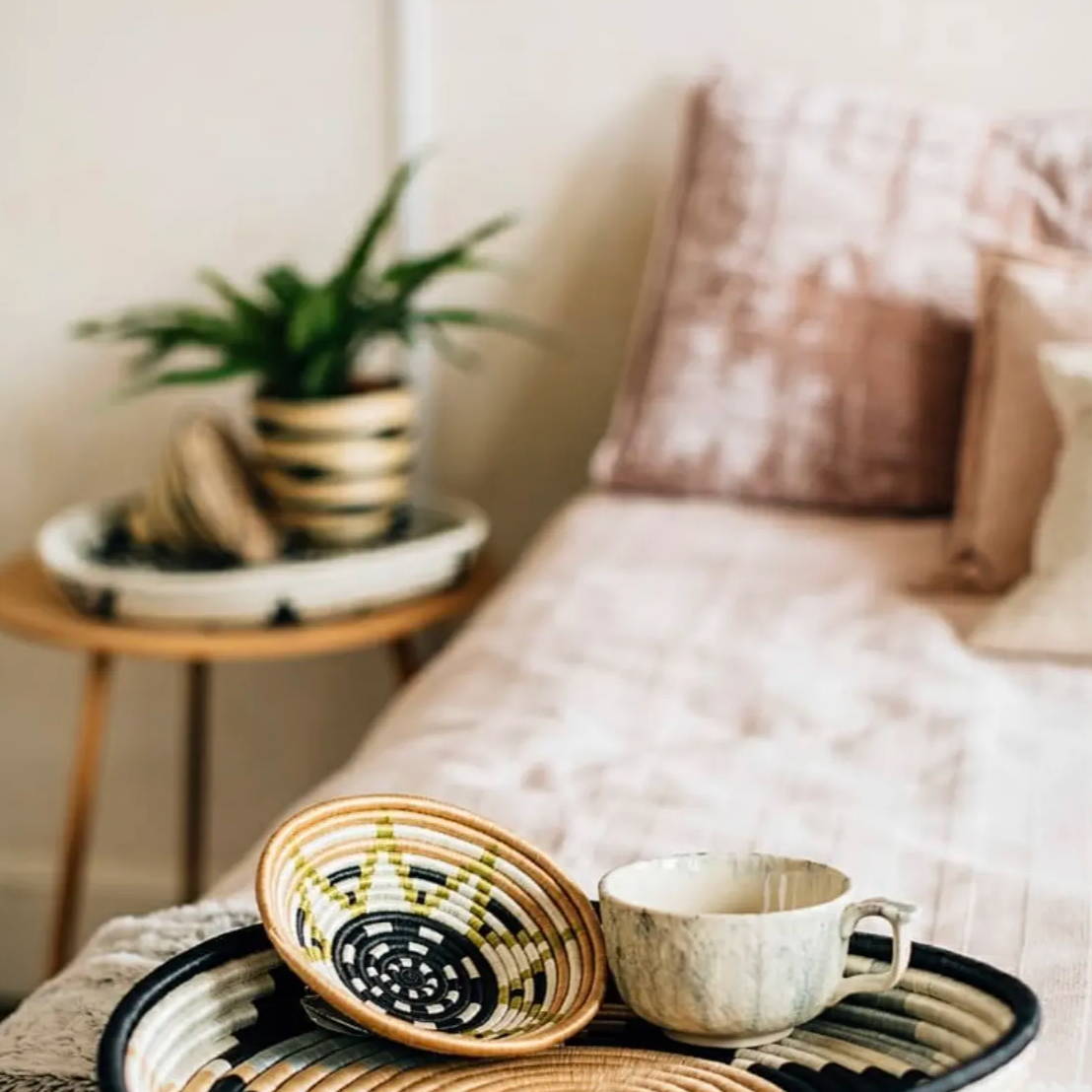 ---
Pascasie Mukamuligo is the president of the Agaseke k'Amahoro Cooperative, "Peace Basket". Under her leadership, community members from opposite sides of the 1994 Rwanda genocidal conflict have joined to support one another in their art and their lives.
We must continue to work for wholeness

-Pascasie Mukamuligo, President of Agaseke k'Amahoro Cooperative
---
Rwanda - Artisan content and images courtesy of Azizi Life
HAVE SOMETHING SPECIFIC IN MIND?
CONTACT US FOR CUSTOM ORDERS!
Our goal is deliver your vision!